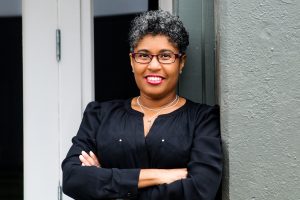 Horizon Commercial Realty's Director of Property Management, Sonya Smith, has been recognized in Louisville Business First's annual '20 People to Know' publication. This is Smith's second recognition in this featured list.
This year's list features twenty people in business who have navigated their professional industry's own challenges amidst the ongoing COVID19 global pandemic.
While Smith notes that having to think critically and creatively on how to design a "new normal" while still maintaining a business that places emphasis on health, safety and profitability has been challenging, she has still found positive takeaways from the virus' impact on corporate America.
"Employers, employees, clients and investors have all had to come together to find common ground to resolve problems. Everyone is engaging in a new normal and meeting virtually when possible," Smith said.
Smith also added that the flexibility of technology and working remotely has been an impactful crutch during these unprecedented times and has greatly contributed to many corporations' continued success despite the pandemic's various restrictions on businesses.
"Being able to work remotely has been a game-changer and sets apart those businesses who were already capable of accessing all of their data on a cell phone or laptop."
As Director of Property Management, Sonya directly manages the property management and maintenance teams within the firm. She offers over 15 years of real estate property management experience, with a management portfolio of over 600,000 square feet of commercial space in the Louisville area.
Read Sonya's 20 People to Know Q&A at Louisville Business First