Power 50: John Hollenbach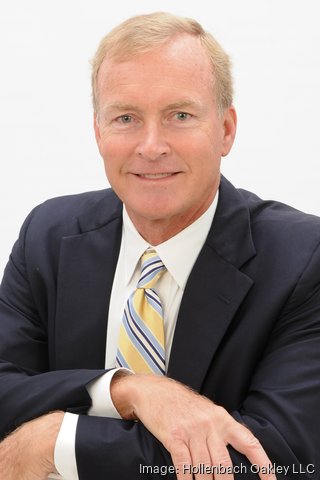 John Hollenbach
Managing partner, Hollenbach-Oakley
Hollenbach-Oakley has many projects throughout the Louisville area, from the West End to Simpsonville. The firm is led by Managing Partner John Hollenbach as it develops each high-profile project or business park. It is responsible for the Blankenbaker Crossings Business Park, Eastpoint Business Center, Blankenbaker Station Business Park, Oldham Reserve, River Ridge Gateway Office Park and Louisville City Football Club's Lynn Family Stadium in Butchertown.
The firm is involved with projects totaling over 3,000 acres and $1 billion in investment for clients employing more than 10,000 workers. Hollenbach currently serves on the Board of the Louisville Sports Commission and the Louisville City FC Board of Directors
Hollenbach-Oakley recently announced two multi-million projects. Simpsonville Commons is a $100 million Class A business park on 81 acres in Simpsonville, Kentucky. Louisville Logistics Park is also a $100 million development, but it's slated for about 80 acres in the West End.